Relationships in your 20s suck.
In your early 20s, it's finding someone who won't treat you like crap. Then, as you move into your mid-20s (and away from college), it's finding someone who isn't moving to a different city, state, country in the search for a better job, a better lifestyle, a better sense of self. Then in your late 20s, it's negotiating a relationship for which the expectations continually ratchet up. When are you moving in together? When are you getting engaged? When are you getting married? When are you having children? When are you buying a home? Oh, fuck off already!
Shortly after I turned 20 (the age when it all began), I met Kellen, and at some point a few months after that, fell completely and totally in love with him. Of course, he wasn't prepared for this, because he was 20, a semi-alcoholic, and
stupid
, as almost all men in their early 20s are. For a year or so we awkwardly bounced back and forth between being friends and being something more than friends. Then we dated for a brief period, wherein he spent most of his time ditching me to hang out and drink with his buddies. Then, he realized he was probably going to fail out of the program he wanted to be in at college and stated he was leaving Texas (where we were both going to school) and going back to Oregon (where he grew up--and I didn't.) We broke up because he believed that long distance doesn't work, and then promptly started dating someone else whom he dated for almost a full year after he moved. I hated him and didn't speak to him for almost a year. Typical early 20s relationship.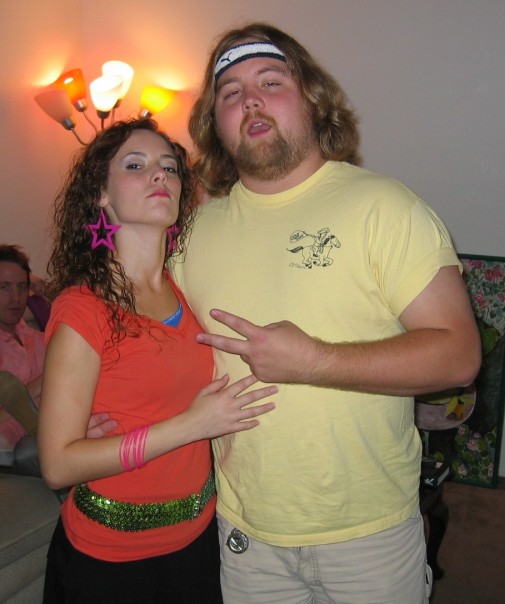 Time heals all wounds, though, and after he'd broken up with his ex and he'd done a substantial amount of growing up, we became friends again via AIM. Months of chatting culminated in a visit to Oregon after I finished flight attendant training (did I mention I used to be a flight attendant?), and we decided to make another go of a relationship together. The funny thing is, in our new long distance relationship he was all the things he never was in Texas (although, they were all things I had suspected he could be if he ever had ever decided to act like a grown-up), our relationship was a thousand times better than it ever had been...but now we were living 1800 miles apart. I was in Minnesota, and he was in Oregon, still in school with no hopes of escape anytime soon. Fortunately, I could hop on a (3 hr) flight anytime I had a day off, and so there were frequent 1800 mile booty calls. Still...it sucked, because I spent most of my time sitting in Minnesota, too broke to go anywhere and too wary of snow to want to go anywhere anyhow.
Then I got a transfer to Seattle. I was only four hours from Kellen by car...but even so, it was still a long drive that, once I started working a normal full time job, would become substantially less easy. I would, again, end up spending a lot of my time in Seattle, completely and totally alone.
And then I quit the flight attendant gig to move to Portland. (I had a great job offer.) Still an hour and a half away from the boyfriend, but what was a measly 90 miles in the face of true love? True love is prevailing, my friends, but let me tell you. Long distance
still
sucks.
I have spent almost the entirety of my 20s being in love with the same person, and throughout that period, we've only had 6 months of relatively drama-free bliss. (He had an internship in Portland for two quarters and lived with me. It was brilliant.) Even after a year and a half of doing this long-distance thing, it's still hard to be apart from him so much, hard to lead mostly separate lives, hard to sit around patiently waiting for him to finish school so that our life together can finally begin. I hate conducting almost our entire relationship via phone (a medium I abhor), I hate that hugs and kisses have been replaced with text messaging, and that the weekends begin and end for one of us in a long drive. Half the time if he comes up here, he has to leave early to study or work on a project, meaning I've got quite a lot of time to mope around the house and be sharply aware that I am, indeed, alone. I also get insanely jealous--not of other girls, but of
anyone
who gets to spend more time with him than I do...which is pretty much everyone he goes to school with.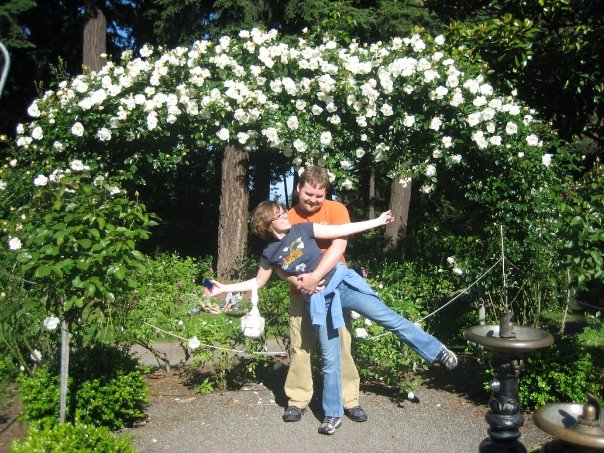 It never stops being hard.
Like everything else in my 20s, it seems to be one of those areas where I can never catch a break. On the upside, I've found the person I fully intend to marry and make lots of gorgeous babies with, and I suppose that puts me ahead in this whole crappy love game that everyone in their 20s seems to be playing. At least I'm not sitting home alone every Saturday night watching rom coms and crying into my gallon of ice cream pining for a non-existent prince charming. Or internet dating. (*shudder*) On the downside, I get tired of being alone when I shouldn't have to be.
In the end, my relationship ends up being a metaphor for everything else going on in my life in my 20s--I'm putting in a lot of hard work to reap a fraction of the benefits I feel I should be earning.