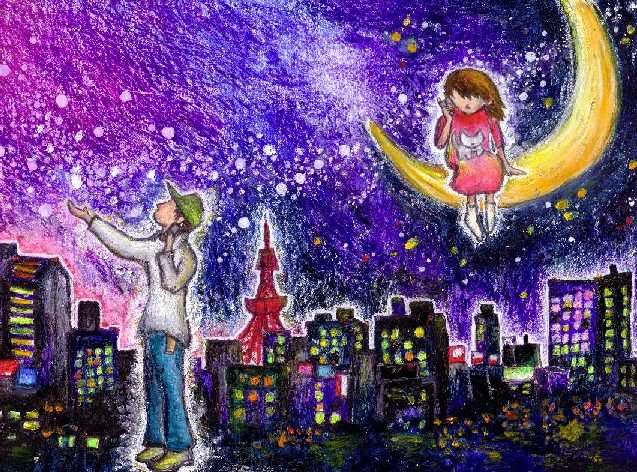 I've been in a long-distance relationship for a little over a year-and-a-half now. My boyfriend has been in school at Oregon State since we started dating.
I
have lived in Minnesota, Washington, and Portland, respectively, since we started dating. We lived together for six months while Kellen was doing an internship in Portland, but apart from that, it's been a lot of phone calls and long drives and lonely, lonely nights.
The funny thing is, when Kellen and I first started dating (around 3 years ago when we both were living in Texas), Kellen was dead set against the whole long-distance thing. In fact, it's 99% of the reason why we broke up back then. I can't say I really blamed him at the time. Long-distance relationships (LDRs) require a lot of the people in them. In addition to the fact that you don't see each other every day (or even every week or every month, as the case sometimes is) and your relationship is forced to subsist on phone calls, texts and e-mails alone, it is almost impossible to have a successful long-distance relationship without substantive long-term goals, absolute trust, strong communication, and a lot of patience.
In LDRs, you
must
make your relationship a priority. Every conversation, every visit, almost any interaction requires scheduling, maneuvering, and making choices. If you've promised to call at 9 o'clock, you can't bail out just because your friends asked you to go out with them at 8:50, even if you've passed up the last five outings to stay home and talk on the phone. If your SO is coming up for the weekend, you might have to cram to get all of your work done
before
they arrive, so you don't spend time they've set aside to be with
you
doing other things. And then there's juggling work schedules, class schedules, and times in your phone plan when you can call for free while living two time zones apart and trying to get a full night's sleep at least
some
of the time and/or having a conversation where one of you isn't half-asleep already.
Beyond that, LDRs can be expensive. I was lucky in that when Kellen and I first started doing the LDR thing, I was a flight attendant. So while I lived 2,000 miles away in Minnesota, it was free for me to fly from Minnesota to Oregon, and I could fly pretty regularly (about once a month, schedule permitting) to see him. Still, Kellen had to pay for gas to drive up to Portland, and sometimes if I only had a day to spend with him, one of us had to pay for hotel. And even now, every weekend we pay the gas bill to drive a cumulative 200 miles back and forth between each other's houses. We're not even talking about the times when we went way over our cell phone minutes and ended up paying a couple hundred extra bucks to the phone company at the end of the month.
To be completely honest, long-distance isn't something I'd recommend for any couple. If there's a way to avoid it, by all means, do that instead. The thing that really kept Kellen and I together through the whole thing, I think at least, is the focus on the reward at the end. We have both known, for some time now, that we want to spend the rest of our lives together. Knowing that a couple of years of hassle would be worth decades of happiness together made it easier to say no to friends who asked us to go out when we couldn't, to pay for yet another plane ticket or another tank of gas, to spend a lot of time
alone
when other people our age were out with girlfriends and boyfriends and really living it up.
In some ways, being in an LDR means putting at least part of your life on hold. You spend a lot of time
waiting
. Unless you have something truly wonderful to look forward to at the end of that waiting period, or unless you are unbelievably patient, your LDR is probably not going to work out.
Fortunately for me, the end of the waiting period is getting very close. This weekend I'm going out of town to see my parents. The next weekend Kellen will be studying for finals. And then the weekend after that, he will
finally
be back in Portland with me for the first time in 9 months. I am so excited to have the opportunity to wake up beside him every morning, eat dinner with him every night, and be a normal couple for a while. I know it will be well worth the wait. I'm just so tired of waiting. Even three weeks seems like way too long to be apart!
If I had any advice to those who are in a long-distance relationship, or who are considering going into one (I know a lot of people are graduating right now, and graduations tend to spawn a lot of LDRs), it is to set goals for your relationship, make your relationship your first priority, and be clear with your partner about both of these things. Communication will be critical throughout the relationship. Patience and trust will be critical throughout. But honestly, if you don't have your priorities straight, if you don't have something concrete to work toward, you really should reconsider whether your relationship is worth holding on to, because an LDR will break your relationship faster than you can say, "But I love talking on the phone." (Trust me, you won't for long!) If it
is
worth holding onto, though, keep your eye on the prize, and best of luck!